Press Release:
WMRAC welcomes Paul Stewart as Ambassador
The Women's Motor Racing Associate Club (WMRAC) are pleased to announce that they have welcomed former racing driver, and Formula One team principle, Paul Steward as an Ambassador of the Club.
The eldest son of triple F1 world champion Sir Jackie Stewart and Helen, Lady Stewart. Born in Scotland, Paul spent his formative years in Switzerland, and began his racing career in 1987 whilst studying political science at Duke University in the US.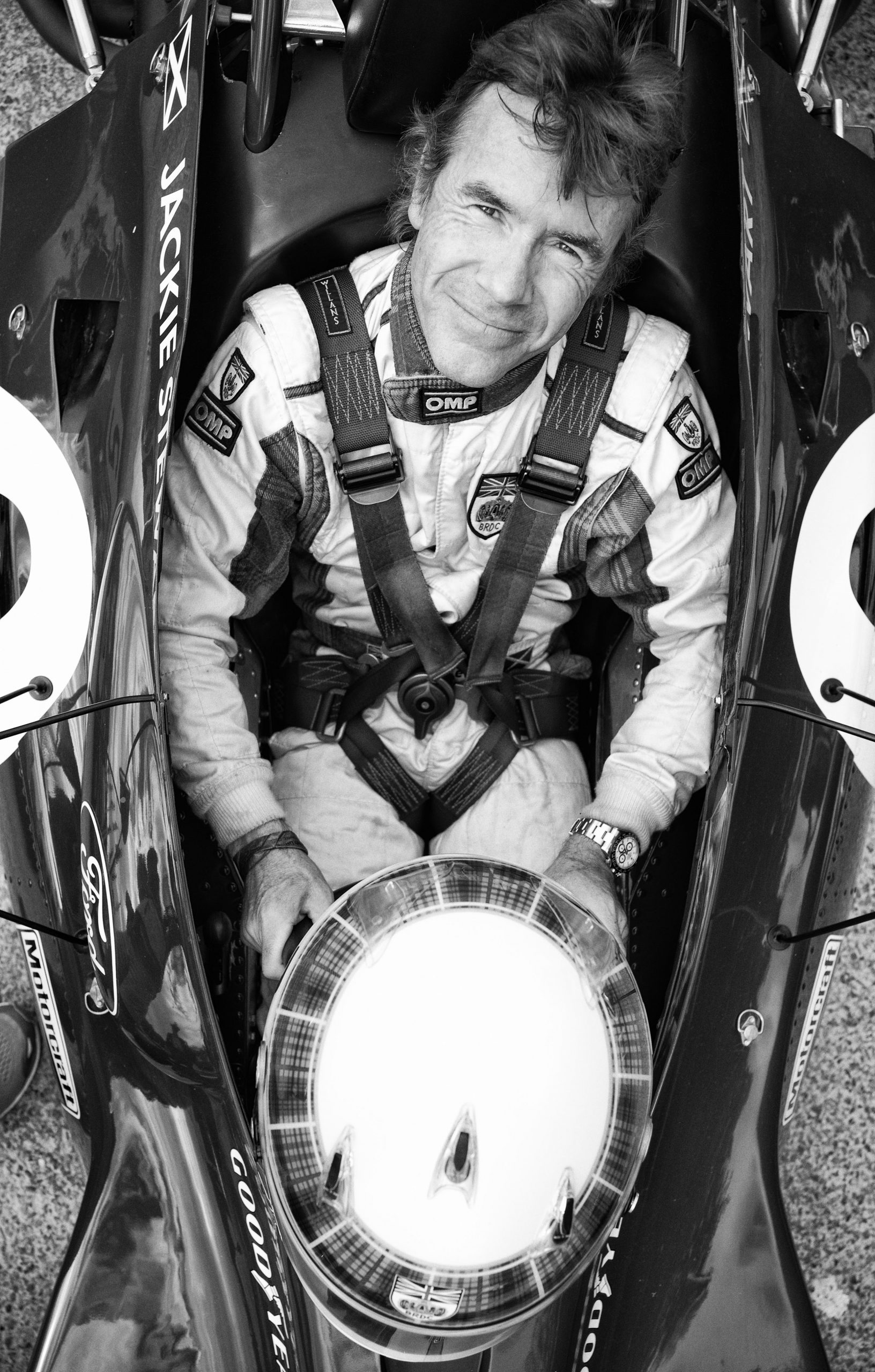 After graduating from Duke, Paul drove in the British Formula Ford 2000 Championship having established, in partnership with his father, the newly formed Paul Stewart Racing (PSR) team. PSR soon evolved and during the 1990s became one of the biggest success stories in British motorsport. The team won more than 130 races and a succession of titles, notably in British F3, where it clinched the championship six times in seven seasons between 1992 and 1998. The team guided many future stars, including David Coulthard, Gil de Ferran, Juan Pablo Montoya, Alan McNish, Dario Franchitti and Ralph Firman to name just a few of the successful racing careers formed at PSR.
Paul continued to drive for the team during the early part of this fruitful expansion. He spent 1989 and 1990 in F3, the highlight of which was an eye-catching victory at Snetterton when he spun coming on to the pit straight and crossed the start/finish line backwards just as future world champion Mika Häkkinen was climbing from the wreckage of his upturned car elsewhere on the track. The race was stopped with Paul being declared the winner! After three seasons driving in the FIA Formula 3000 series, Paul decided it would be better for him to focus his energies on building the company.
During the following two years, Paul and Sir Jackie began laying the groundwork for Stewart Grand Prix (SGP). From its base in Milton Keynes, the team built two cars for the 1997 F1 season and scored their first points in Monaco, where Rubens Barrichello finished second. SGP took a significant step forward in 1999 when the team ended the year fourth in the F1 Constructors' World Championship in just their third season of racing. This included a victory and third place at the Grand Prix of Europe at the Nürburgring.
Following the acquisition of Stewart Grand Prix by the Ford Motor Company in 1999, the team was rebranded as Jaguar Racing. Paul was appointed Chief Operating Officer of Jaguar Racing but stepped down from the role during the season after undergoing treatment for cancer. He worked hard to regain his fitness and decided not to return to Formula 1 but to concentrate on other opportunities.
Springfield Youth Club
Paul is Executive Chairman of the Springfield Youth Club in Hackney, East London.
London Youth
Paul was invited to become a Vice President of London Youth by Field Marshal the Lord Guthrie.
Race Against Dementia
Paul is an Ambassador for Race Against Dementia.