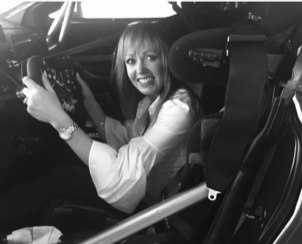 This month 'Members Spotlight' features Kaely Backland designer of our Christmas cards.
My working life has been centered around design – for 30 years at different points in my career, I have been lucky enough to have been a Creative Director for the top 3 Greeting Card companies in the UK.
On the back of this successful career I decided in 2010 to set up my own Social Media Company specialising in Character design, this led to me creating and owning one of the biggest Facebook character pages in the UK – Aunty Acid – which I subsequently sold in 2020.
Semi- retired now in-between my passion for gardening, wildlife and anything to do with animals I still work as a social media consultant and keep my hand in many aspects of design includes greeting cards which led me to design the Dog House Christmas Card for the last couple of years.
I've always been somewhat of a petrol head ever since my father came home in a bright orange Lancia Zagato when I was just around 5yrs old. His love of cars and motorsport rubbed off on me and coupled with my creative background the design and style of cars both on and off the track have been some what of an obsession to this day; so I am very proud to be a member of the Doghouse club, and all its fund raising and support.