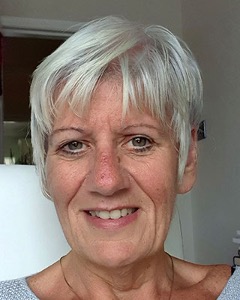 This month 'Members Spotlight' features Sally Oliver, Client Coordinator at The Grand Prix Trust.
Before starting out with The Grand Prix Trust, Sally had no racing connection other than a shared love of the sport with her family;
Her career had always been focussed around charities and purely by chance, she happened to see a job advertised for The Grand Prix Trust that filtered into her work experience perfectly. 
Sally says "I was very privileged to be successful and get the role.  My welfare background has enabled me to successfully help so many of our members and we [The Grand Prix Trust] continue to grow from strength to strength." 
Sally initially studied to be a Secretary and was credited with numerous RSA and Pitman qualifications. She realised that her passion was in the Care Sector and worked closely with Social Services, NHS and was a Care Manager for a Domiciliary Care Company for many years, specialising in Mental Health.  As well as this Sally has a Diploma in Welfare Studies and is an Accredited Member of the Institute of Welfare Officers.
She spends her spare time with her family as well as walking her dog and will always give 100% commitment to her clients in a professional and confidential manner.
Find out more about The Grand Prix Trust here