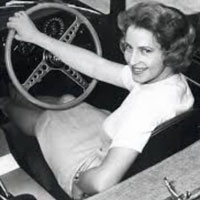 Promoting Friendship, Support and Fundraising in Motorsport since 1962.
The Women's Motor Racing Associates Club was founded, by women for women, in the "swinging sixties"; a golden era for Grand Prix motor racing when drivers and team owners could indulge in the sport.
The brainchild of the wives of British Grand Prix drivers, these formidable women decided to group around what was primarily a Charitable cause; taking care of those families in the racing community stricken by accident, misfortune and grief.
Under the chairmanship of Sheila Van Damm, the founding committee were Mrs Colin Chapman, Mrs John Cooper, Mrs Gregor Grant, Mrs Graham Hill and Mrs John Webb.
The 1960s was a dangerous era for motor racing and in these early years many accidents involved fuel fires. The danger became very personal for the most current President of the Club, Shirley Procter whose husband Peter was injured by fire in 1966. At the time, Shirley took great comfort from the support given by her Doghouse Owners' Club fellow-women.
The Club became know in motor racing circles by its familiar name 'The Doghouse Owners' Club; an historic institution that was behind the infamous Doghouse Charity Balls held at The Savoy, The Dorchester and the Hilton on Park Lane – raising significant sums for Charity.
Where does the name Doghouse Owner's Club come from?
The Doghouse Owners' Club is the familiar name of the Women's Motor Racing Associates Club, and the brand under which we market our events and charity fundraising.
The name was coined during a conversation between Bette Hill and Bette Brabham, when Sir Jack Brabham was, quite literally, "in the Doghouse" for once again getting up from dinner to huddle in a corner talking shop (motor racing) with his fellow competitors.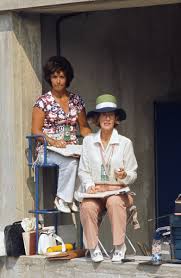 "As Betty Brabham was sitting on her own a couple of girls walked over to join her she said "Jack was in the Doghouse" – and that did it!". Bette Hill, Other Side of the Hill: Life with Graham Hill
It is also thought that the Doghouse image, and our logo, has a strong similarity to the shelters used in the 60s for timekeeping – a role undertaken regularly by wives of Grand Prix drivers.