Working faster and smarter, together we can beat dementia
Race Against Dementia, founded by Sir Jackie Stewart, raises and allocates funds to research in the race to find a prevention or treatment for dementia. Unless something changes, one in three people born today will die from dementia. Currently there are no disease-modifying treatments and yet there is only one dementia researcher to every four cancer researchers. Over 50 million people across the world currently have dementia.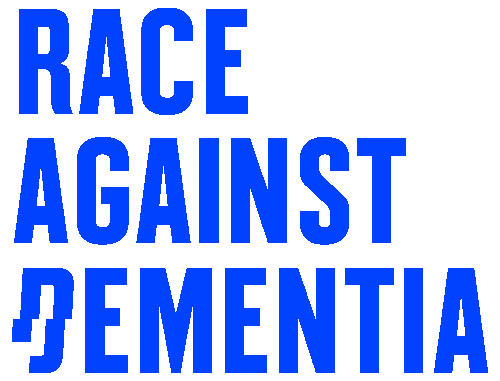 Investment is critically needed
The Race Against Dementia (RAD) Fellowship Programme draws from the most promising early career scientific talent around the world.
Collaboration with forward-thinking organisations in Formula One, as well as other innovative organisations, brings the dynamic attitude, dedication and agility of Grand Prix teamwork to drive results in dementia research. The programme not only accelerates the Fellows' personal research agendas, but also aspires to catalyse a change in dementia research culture globally.
Our RAD Fellows benefit from mentoring with both high tech organisations and a global academic network including Dyson, Red Bull Racing and McLaren F1. For more information, up to date news or to make a donation please go to www.raceagainstdementia.com or follow @racingdementia.
Race Against Dementia collaborate with other centres of excellence around the world to off Fellowships to drive dementia research into a new era. Current major Race Against Dementia fellowship programmes are held in partnership with Alzheimer's Research UK and The Mayo Clinic, USA and most recently Dementia Australia.
You can find out more about our research programmes here and if you're interested to find our more about our Fellows and their research programmes click here.
Memories: Support our fight to protect yours
Sir Jackie Stewart has recorded a series of intimate conversations with famous friends from royalty, sports, music and show business around the world to highlight the importance of shared memories and the tragedy of those who lose them to dementia.
"I have been fortunate to have a wonderful career and my wife Helen was by my side through it all. We should have been able to share those memories forever but dementia steals that away.
Without urgent progress, one in three people born today, will go on to suffer dementia and that is unacceptable. I passionately believe that the way Formula One uses problem-solving and innovative thinking to achieve remarkable developments at speed can help scientists to create a real and much-needed breakthrough in dementia research.
When the world is, rightly, focussed on combatting the dreadful COVID-19 pandemic, it is vitally important that the fight against dementia is not allowed to diminish in importance. My 'MEMORIES' series of conversations is intended to show the value of shared remembrances and recollections to human health and well-being and help raise further donations so we can grow our programme of vital research fellowships.
I am enormously grateful to all those who have given up their time to speak so openly in these conversations. I hope everyone can find some comfort and enjoyment in them during these difficult times." Sir Jackie Stewart