The 7 February 2022 marked the Doghouse Owners' Club (WMRAC) 60th Anniversary.
In recognition of this landmark, a series of events were held throughout the 2022 racing season. The 'Diamond' finale was a gala 60th Anniversary dinner held in the Sky Suite at the British Motor Museum on 15 October 2022.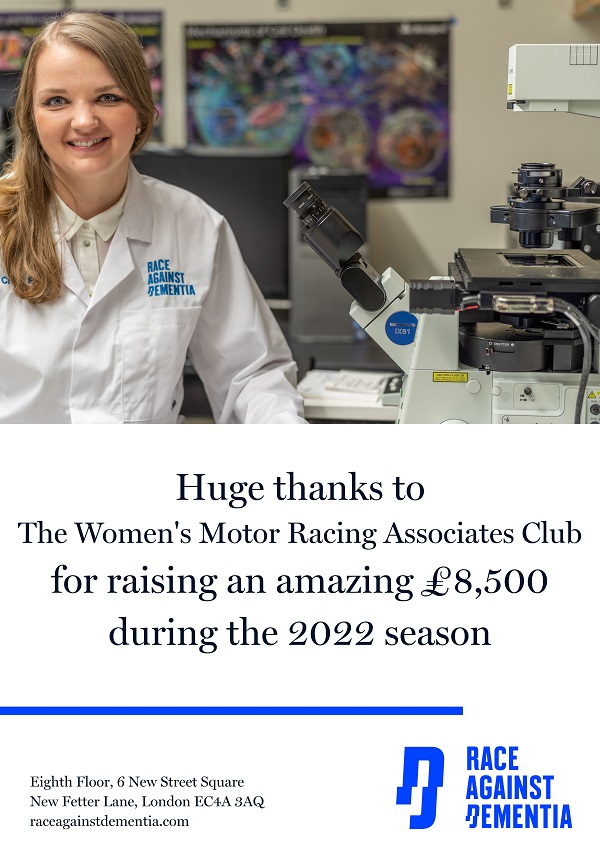 We are delighted to announce that £8,500 was presented to – Race Against Dementia – following our fundraising success in our 60th Anniversary year!
We would like to thank Members and Friends of the Doghouse for their generosity and support.